Residential
Collaborative Consulting Experience
 Masterbath Renovation in Conneticut
"When this client came to us they were struggling with dated finishes and lack of personality in their masterbath. They dreamed of having a space that provided functional zones for two people, a relaxing retreat and materials that were both elegant and fun. Together using our virtual consulting process we were able to come up with a plan that met their budget and exceeded their expectations. Every project follows a general process that helps strengthen the client-designer relationship, create clear plans, ensure confident client decisions and create outstanding results."
1. PRELIMINARY DESIGN & CONCEPTING
Your project will start with an in-depth Skype meeting with the designer after we have gathered information through detailed questionnaire. The goal is to truly understand what you need from your space, how the space is used or needs to be used, project budget and style and color preferences.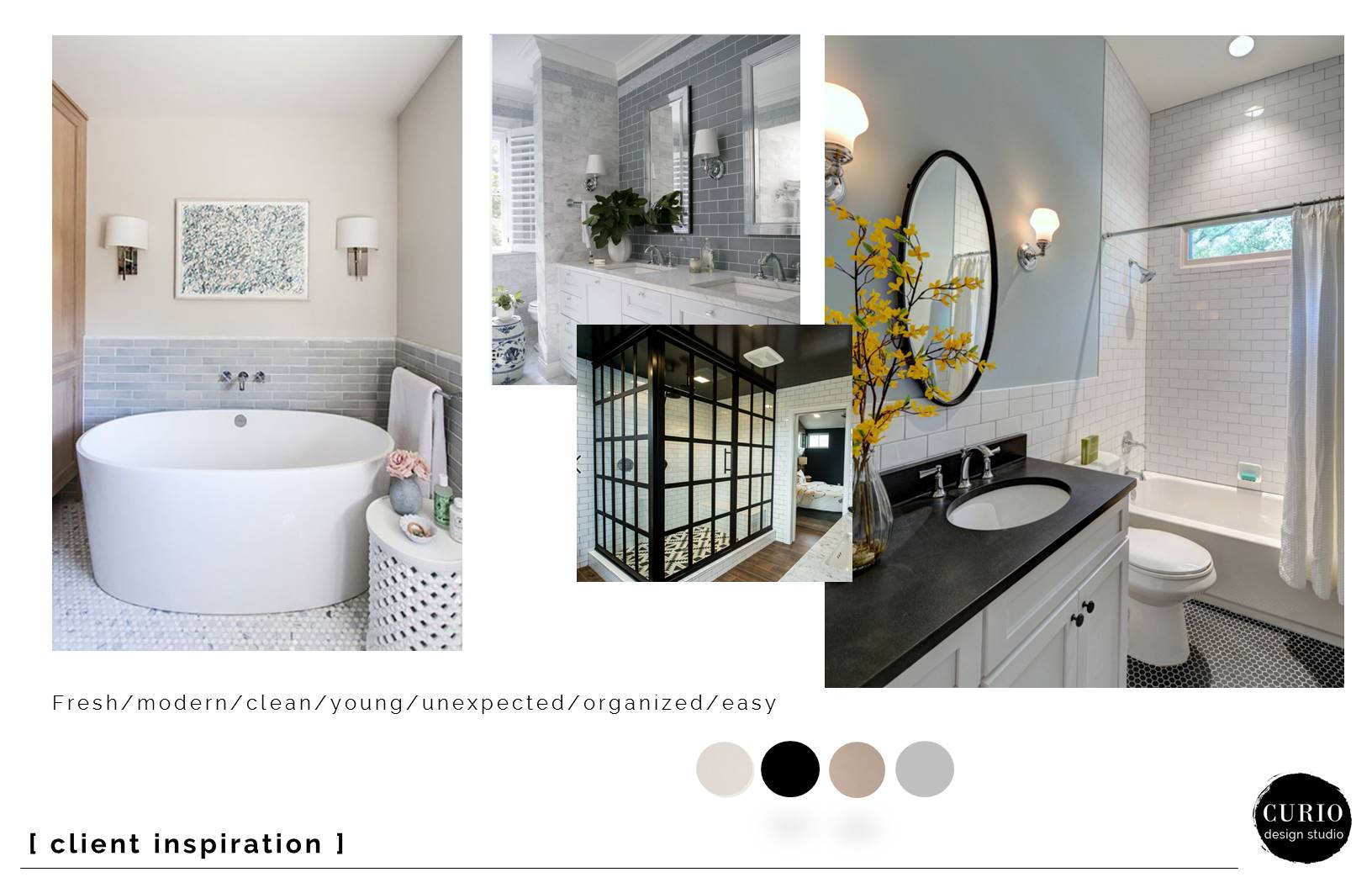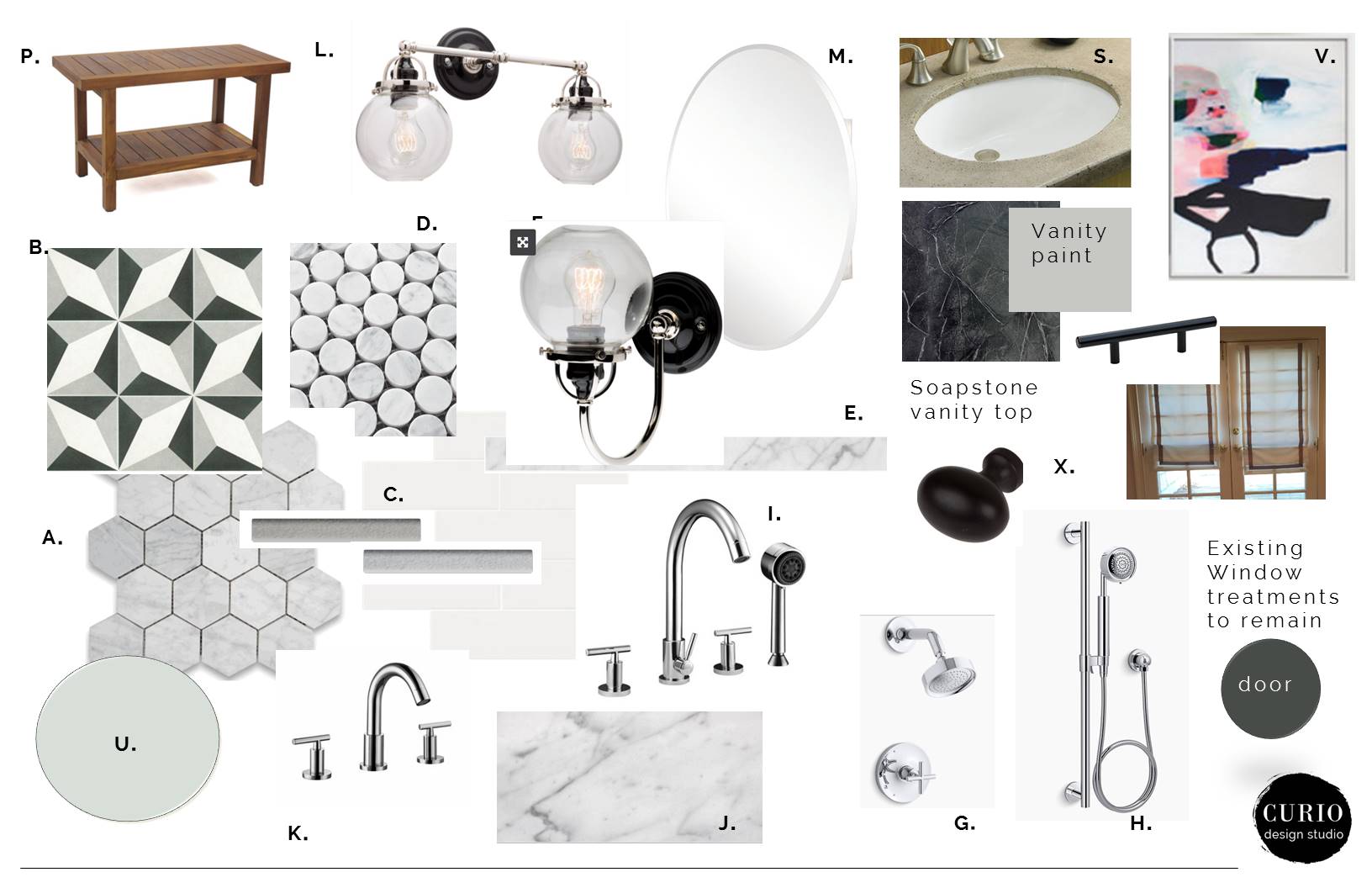 2. DESIGN DEVELOPMENT
Next, we create a customized design concept and color scheme direction for the space. We collaborate with you, your contractor and/or an architect to progress the design vision and ensure we are ticking all the boxes both aesthetically and functionally. At the end of this phase, we will schedule another virtual meeting to discuss the preliminary direction of the project.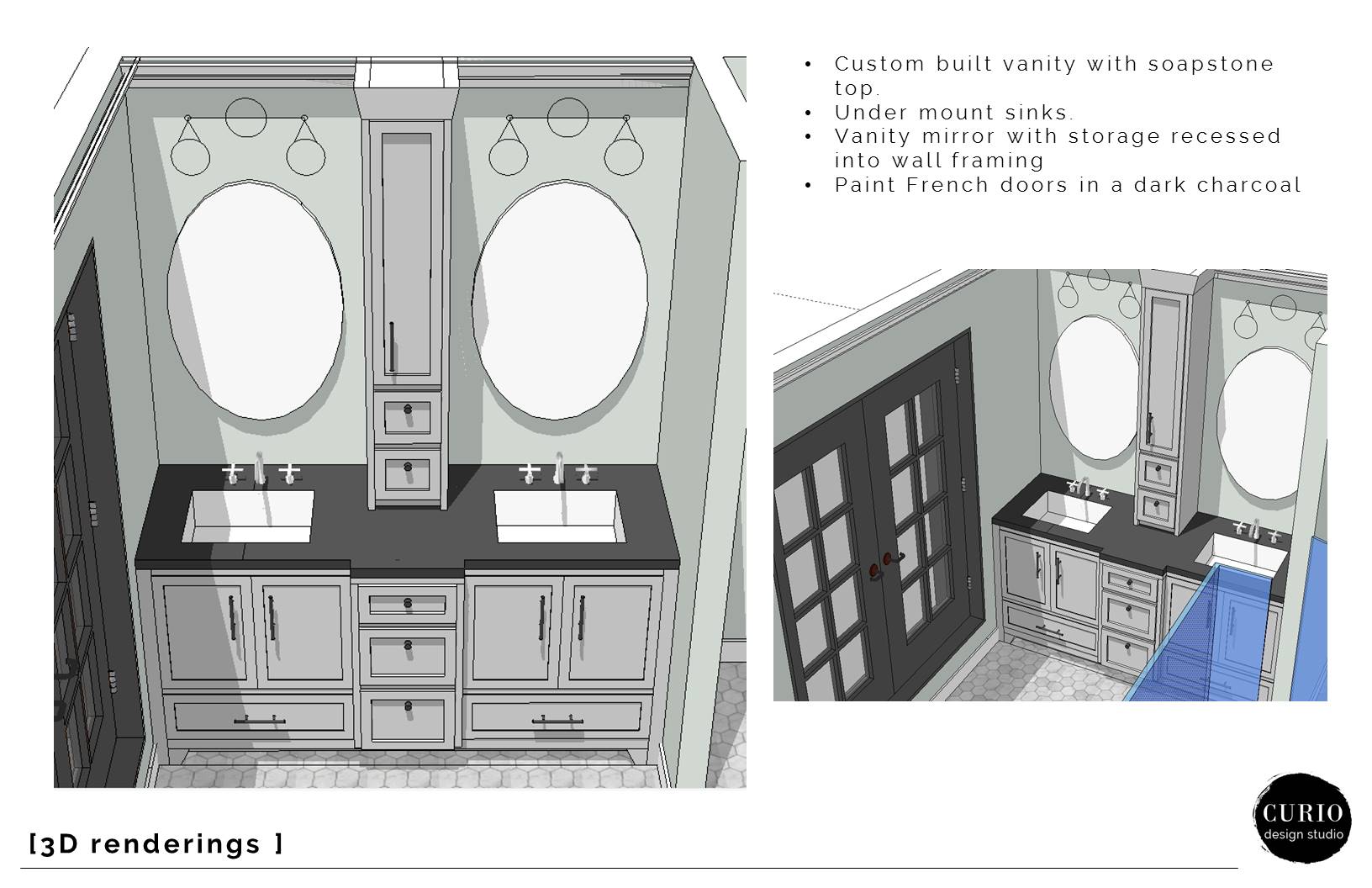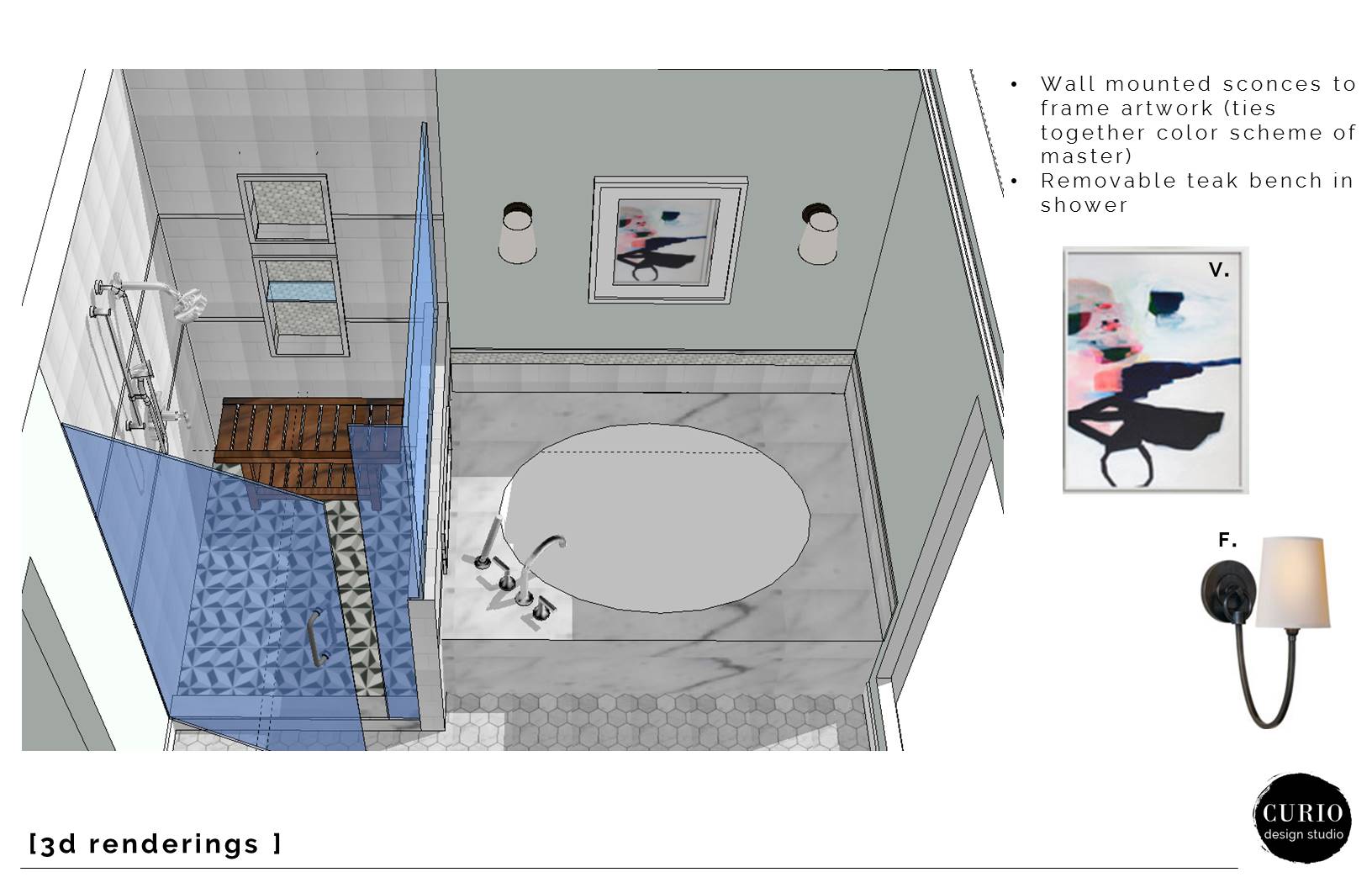 3. FINAL DESIGN DRAWINGS
After this meeting we jump in and start making revisions to the design. Curio will assist you with design revisions as needed to meet budget and scheduling needs. During this phase, we develop all the design details to complete the space, including designs for cabinetry, built-ins or any other customized elements.
From here we take all the design details and translate them into working construction documents to be implemented on site by your general contractor. Construction sets include floor plans, wall + floor finish plans, lighting layouts and detailed elevations for construction.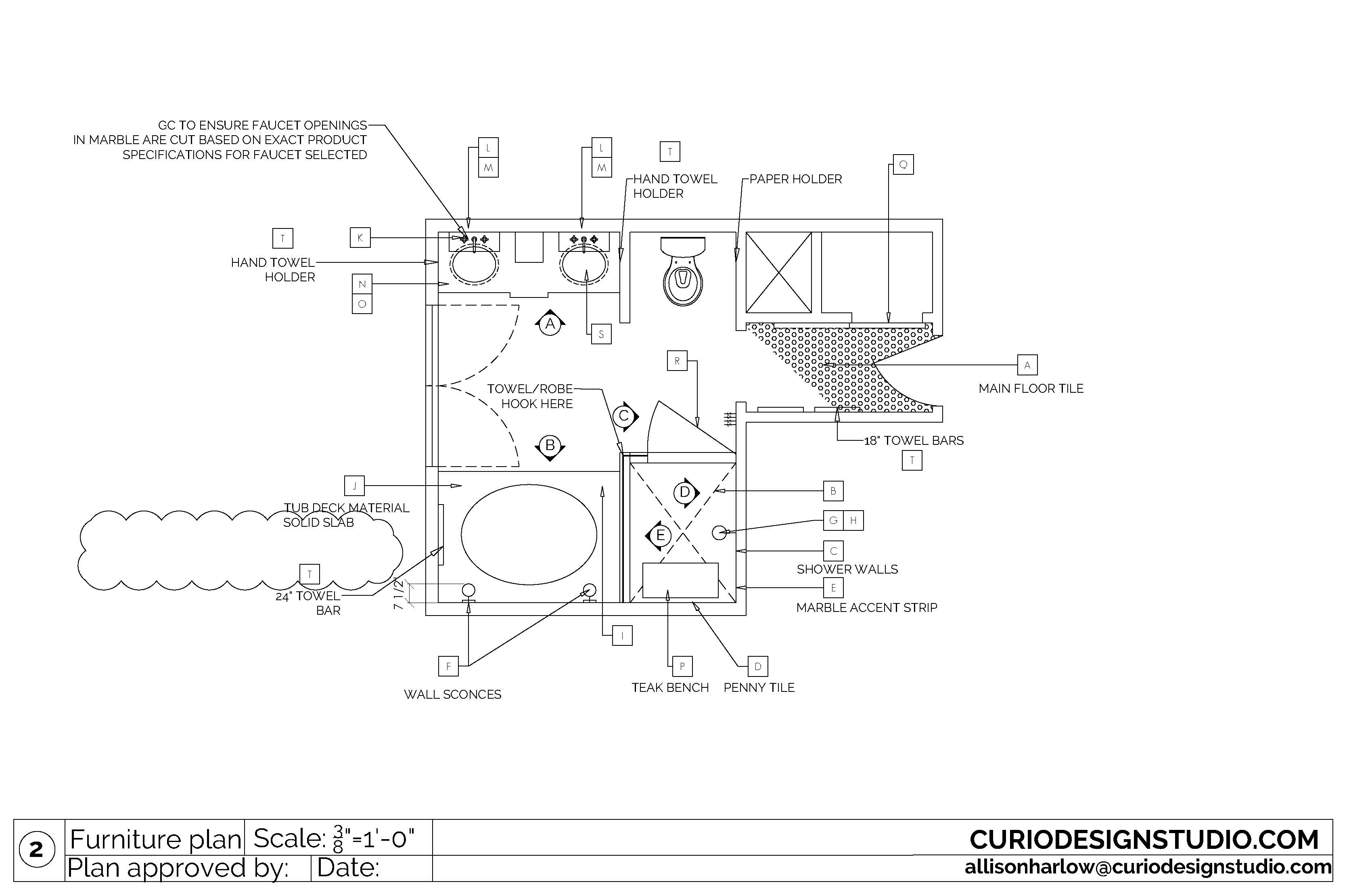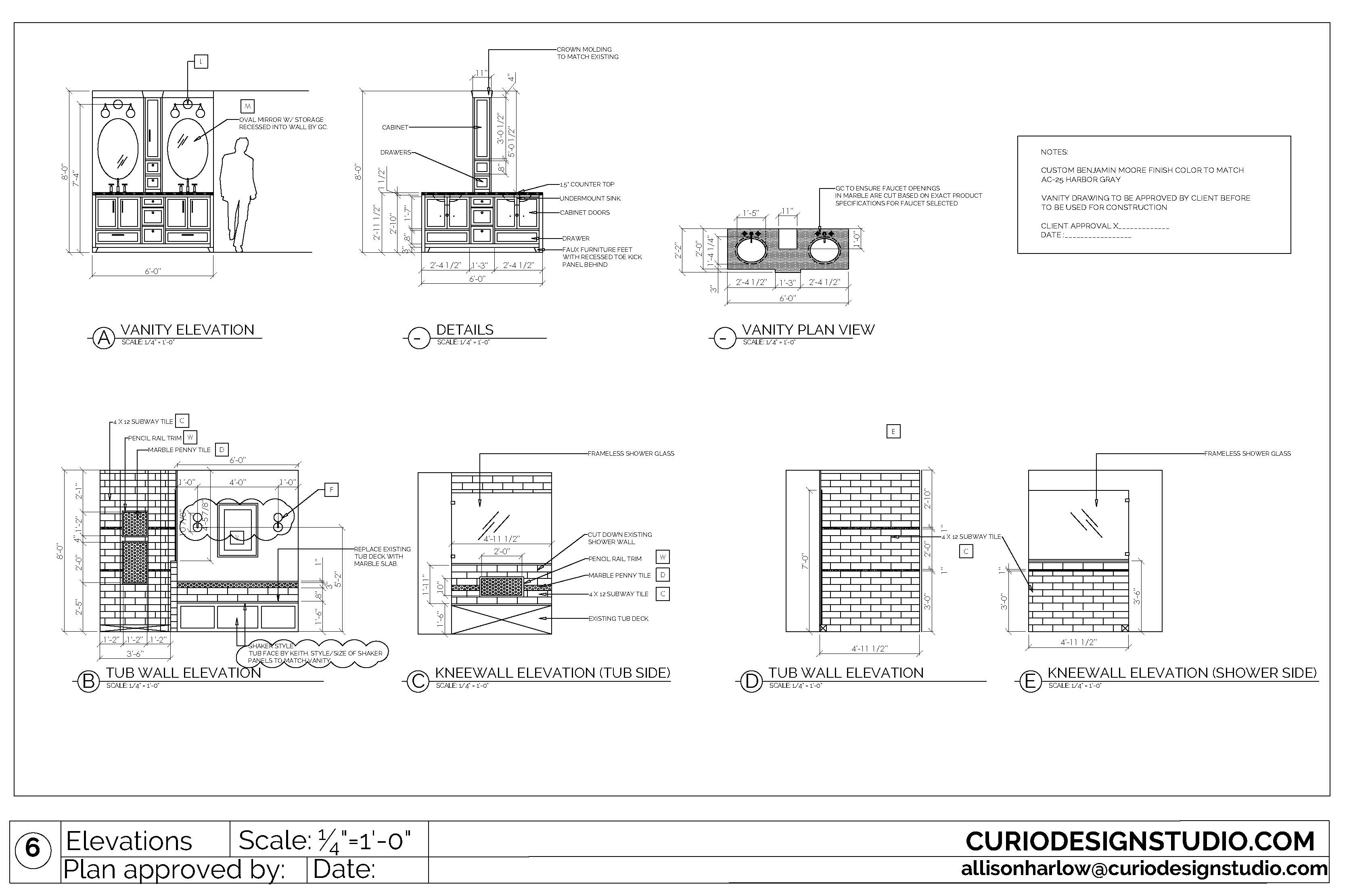 4. PROJECT SUPPORT
During the construction phase we act as a liaison between general contractor and installers. We instruct contractor and subcontractors on custom design features to ensure finishes are installed properly and final results meet your expectations of design. We remain committed to each project through to completion to provide timely support for any installation or construction issues that may arise.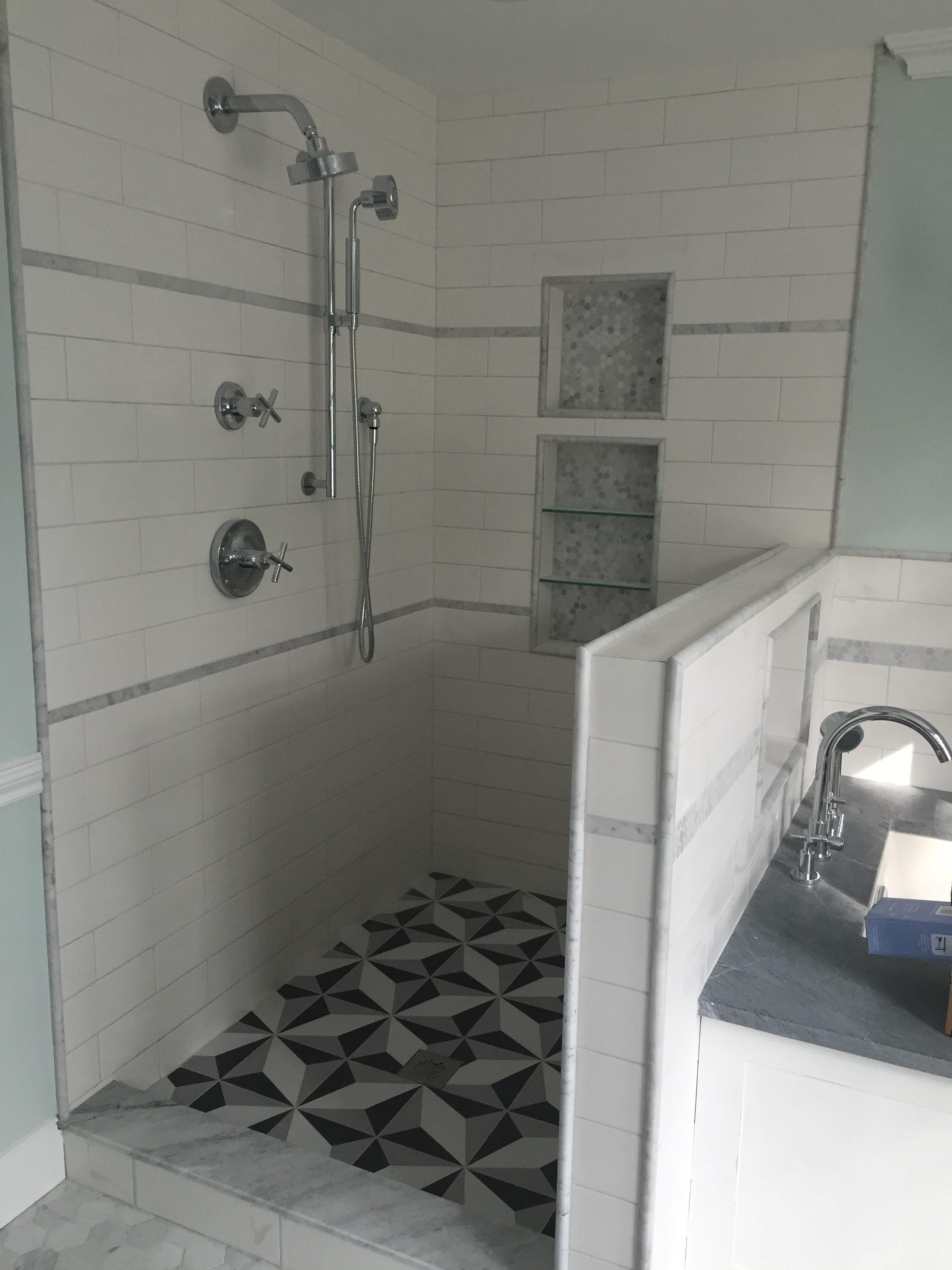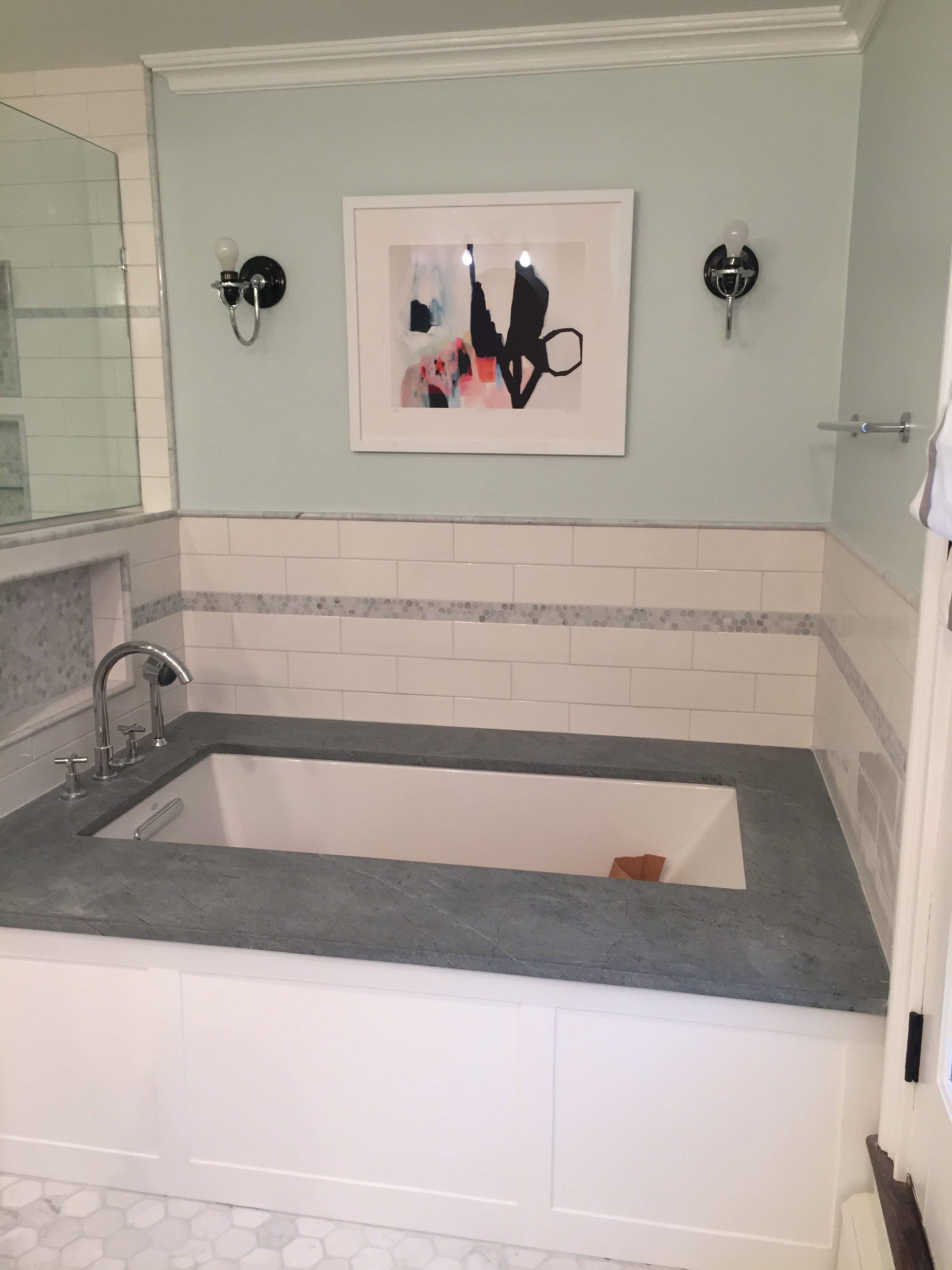 FINAL PROJECT 
Coming Soon! We are hard at work getting those gorgeous final project images taken.